Paul Beik (Paul S. Beik of the Beik Law Firm PLLC) is a Texas-based plaintiff attorney who has "served" many defendants in Texas lawsuits for his Malibu Media LLC client ("served" as in someone knocking on a defendant's door in a bittorrent copyright litigation lawsuit and handing the former John Doe Defendant a copy of the complaint; not "served" as in "thousands served" in a McDonald's hamburger way). [Sorry for the play on words — that came out when editing this article.]
Paul Beik has been naming and serving Malibu Media LLC v. John Doe defendants since 3/28/2018 (or at least 3/28/18 was the first time I contacted him before having a client served; prior to this, his predecessors Andrew Kumar and Michael Lowenberg of the Lowenberg Law Firm PLLC filed Malibu lawsuits in TX since 10/27/2016), but unlike Beik's cases, their John Doe defendants were not regularly named and served.
More generally, Malibu Media LLC has likely filed over ten thousand copyright infringement lawsuits against anonymous John Doe defendants since 2012 (I stopped counting in 2016, when Malibu temporarily stopped filing lawsuits, and even then, there were already 6,000+ cases filed across the US).
Have you read enough? Book Now to get help. > > >
Prior to Paul Beik taking over as Texas local counsel for Malibu Media LLC, while some Texas John Doe defendants were named and served here and there, most of them historically were never served. The reason for this is that Malibu Media LLC's general counsel (currently represented by the Lomnitzer Law Firm in Florida) always let the local copyright attorneys (here, Paul Beik) decide how far into litigation they are willing to go — specifically whether they are willing to have the John Doe Defendants named and served.
How Malibu Media LLC lets their attorneys "grow" on the job.
[Again, the header is not to be taken out of context given the subject matter of the Malibu Media LLC adult film cases.]
Malibu Media LLC's general counsel often hires lawyers in each state who know federal procedure [but who do not necessarily know any copyright law]. They often let that attorney "learn on the job" by following instructions, templates, and scripts I believe are provided to every new Malibu Media LLC local counsel. I have referred to these new plaintiff attorneys in the past as "fresh meat," because the filings in every Malibu Media LLC case look exactly the same as the filings I have seen in thousands of Malibu cases over the years filed in federal courts in California, New York, Michigan, and across the US.
I have always called Malibu Media LLC cases "a settlement extortion scheme." For years (prior to Paul Beik taking over the Texas Malibu Media cases, Malibu Media LLC cases were filed against anonymous John Doe Defendants, and they were dismissed as John Does (in my opinion, because of the squeamishness of previous Texas-based Malibu Media LLC attorneys to name and serve defendants and move forward against them in litigation). Not so with Paul Beik of Beik Law Firm PLLC.
Paul Beik has served Malibu Media LLC Texas defendants in the US District ,Court for the Southern District of Texas with regularity. In filing the lawsuit, he uses the same (identical) wording that other Malibu Media LLC cases use in other federal courts making an attorney who is not paying attention think he is inexperienced [that link (above) merely goes to a reference to "settlement factories," described below]. Even if you look at Paul Beik's case dockets, his Texas-based Malibu Media LLC cases appear to be nearly identical to every other Malibu Media LLC case filed across the US.
However, unlike many other "copyright troll" plaintiff attorneys, Paul Beik is not afraid to name and serve a defendant.
Have you read enough? Book Now to get help. > > >
Federal Rules of Civil Procedure on naming and serving a defendant (the 90-day rule).
The reason this is relevant is because 90 days after a complaint is filed in a federal court, FRCP Rule 4(m) gives a plaintiff attorney (here, Paul Beik) 90 days to amend the complaint and "name and serve" a John Doe defendant.
Beik could also dismiss the case before the 90 days have elapsed [which almost never happens], or he can ask the court for an extension of time to have that Texas defendant named and served [that happens].
The point here is that Paul Beik is under a procedural deadline to name and serve a defendant. Thus, whatever so-called "anonymous" settlement he can pull from the Malibu Media LLC John Doe defendant before the 90 days have elapsed, his client wants him to take.
Unfortunately for some John Doe Defendants, when they do not respond to his requests for settlement or they do not hire an attorney to represent them in this case, as a matter of procedure, instead of dismissing the case without prejudice and saying to the accused defendant "just kidding," Paul Beik moves forward with litigation and has that Texas defendant named and served .
This is relevant because in litigation, there will become a time where the question of "whether the named and served Texas defendant actually downloaded Malibu Media's copyrighted titles" becomes relevant. This happens in a deposition, where the defendant is placed under oath in front of a court reporter and the plaintiff attorney takes his testimony. *THIS* is where Paul Beik succeeds in forcing a settlement from a named and served Texas defendant who did not previously settle the claims against him.
NOTE: *THIS* (deposition) is also the moment where the named and served Texas John Doe Defendant is dismissed from liability [to avoid having his client pay the defendant's attorney fees].
Have you read enough? Book Now to get help. > > >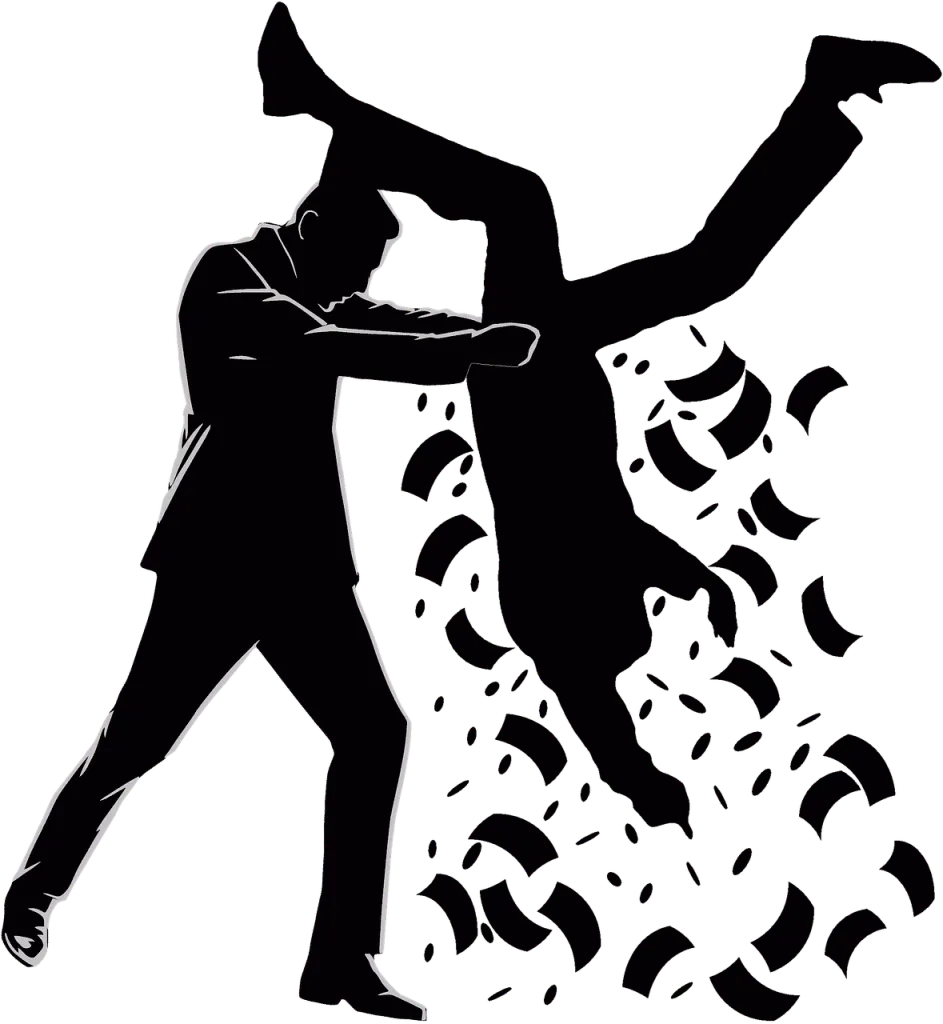 HOW PAUL BEIK HAS MALIBU MEDIA LLC DEFENDANTS SERVED.
The complaint and request to disclose identity of subscriber.
First, Beik files the complaint alleging copyright infringement of Malibu Media's copyright adult film titles. He files the lawsuit against ONE anonymous "John Doe" defendant (who lives in the Texas state, so there is no motion to quash to file [the court has personal jurisdiction over the defendant]). Beik mentions to the court that he does not yet know the identity of the defendant, and he asks the court to provide him an order to command the Comcast ISP (or AT&T ISP) to disclose the identity of the alleged downloader of Malibu Media LLC's copyrighted titles.
Because courts are friendly to copyright holders, the Texas judges grant Paul Beik his request and order the ISPs to provide him the information that he needs.
Have you read enough? Book Now to get help. > > >
The subpoena sent to the ISP ordering it to reveal the subscriber's identity.
Paul Beik then forwards a subpoena to the Comcast (or whichever) ISP, ordering the ISP to turn over the identity (and whatever else is approved by the court) of the account holder who was assigned the IP address at the time that the downloading of Malibu Media LLC's adult titles took place.
The ISP's duty to protect their customer and steps they take.
The ISPs are under a duty [an order, signed by the federal judge] to hand over this information to the plaintiff attorney (here, Paul Beik). To protect their customer, the ISP sends over [what I call] an ISP Subpoena Letter informing the Texas account holder that he has been implicated as a defendant in the Malibu Media LLC lawsuit.
The ISP Subpoena Letter also informs the account subscriber that if they wish to stop them from handing over their information, they may file a motion to quash (they call it "an objection with the court"). A motion to quash, if successful, would prevent the ISP from handing over the account holder's information to Beik Law Firm PLLC (the plaintiff attorney — Paul Beik's office — NOT to the court).
You can read more into motions to quash here (this isn't the place to discuss this topic), but the jist of a motion to quash is that it tells the US District Court that it does not have "personal jurisdiction" over the defendant. This primarily occurs if the defendant lives outside of the state in which they were sued.
Have you read enough? Book Now to get help. > > >
Paul Beik is dangerous to John Doe defendants because he has them named and served.
Unlike many other Malibu Media LLC attorneys who are running a settlement extortion scheme ("settle whether you did it or not"), Paul Beik actually takes the additional step of having the defendant who did not settle the claims again him named and served.
In other words, if that Texas-based John Doe Defendant does not settle the claims against him or her, Paul Beik will amend the complaint and will add the actual ISP account subscriber's name and address to the complaint. This forces the now "named and served" defendant into litigation, where they have 21 days to file an answer with the court or face a default judgement against them.
This is where Paul Beik takes the Malibu Media LLC cases (which for years, I considered nothing more than a "bluff") one step further than many others — he actually has his Texas John Doe Defendants named and served, forcing them into litigation whether they like it or not.
Now obviously the purpose of this article was to identify Paul Beik as a Malibu Media LLC attorney, and to note that he DOES name and serve defendants. "Check." This is not to say that he will not settle a case after a defendant is named and served — he will still settle a case, as this is the ultimate reason he has named and served the defendant [a settlement is more valuable to Malibu Media LLC than a judgement of $150,000 which they will never collect]. However, I simply want to point out that Paul Beik does name and serve defendants.
Have you read enough? Book Now to get help. > > >
A quick note about out-of-state settlement factory attorneys.
Lastly, there are many out-of-state attorneys who are not licensed in Texas who are actively advertising and are trying to take as many Malibu Media LLC clients from across the US as they can. Among them are a few [what I call] "settlement factories" (settlement factories are attorneys who run a volume-based business; they try to scare every defendant into settling the claims against them, and in my opinion they cause far more problems for the defendant than they solve).
There used to be only a small handful of attorneys who I considered settlement factories, but unfortunately, with the younger crowd graduating law school and joining the ranks, I am seeing more and more inexperienced lawyers throw up a shingle and a blog and act as if they are a legitimate law practice, when really they are just another "settlement factory." I have even had confrontational experiences with these attorneys — many of whom did not understand copyright law at all, and one who even thought these cases were criminal. "Umm, no."
In short, if you are sued by Paul Beik, I strongly recommend that you hire a Texas-licensed attorney to handle your case. I don't care if you hire my Cashman Law Firm PLLC (often I don't even take clients, and here is why) or if you hire another Texas attorney who is competent to work in these cases (if I cannot represent you, I will happily refer you to an attorney in Texas who can assist you).
While it is impossible to know which Texas-based Malibu Media LLC John Doe Defendants will be named and served, based on my knowledge of Paul Beik and his timing, I will do my best to list cases which at the moment are at risk of being named and served. TBA.
Have you read enough? Book Now to get help. > > >
—
[CONTACT AN ATTORNEY: If you have a question for an attorney about the Texas Malibu Media LLC cases and options on how to proceed (even specifically for your case), you can e-mail us at info[at]cashmanlawfirm.com, you can set up a free and confidential phone consultation to speak to us about your Malibu Media LLC case, or you can call us at 713-364-3476 (this is our Cashman Law Firm, PLLC's number].
CONTACT FORM: If you have a question or comment about what I have written, and you want to keep it *for my eyes only*, please feel free to use the form below. The information you post will be e-mailed to me, and I will be happy to respond.
NOTE: No attorney client relationship is established by sending this form, and while the attorney-client privilege (which keeps everything that you share confidential and private) attaches immediately when you contact me, I do not become your attorney until we sign a contract together. That being said, please do not state anything "incriminating" about your case when using this form, or more practically, in any e-mail.